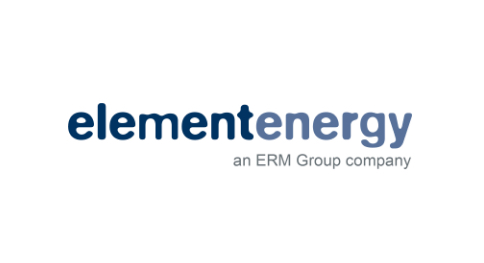 ERM is a low carbon, sustainability and consumer behaviour consultancy and engineering practice providing strategic advice, computational modelling, software development and engineering consultancy across the buildings, transport and power sectors for a broad range of clients.
Element Energy was recently acquired by ERM, a global sustainability consultancy practice with over 5,500 employees in 40 countries. ERM is the world's largest pure-play sustainability advisory firm, a specialist energy consultancy that works with organizations to implement integrated low-carbon technology solutions that help solve their net zero and decarbonization challenges.
Element Energy is involved in the project coordination and works also on the hydrogen supply and demand analysis from the salt cavern. The team will also work on the technico-economic analysis and development of the replication roadmap.
Relevant previous projects
JIVE and JIVE2: Element Energy is coordinating both projects, which will deploy a nearly 300 fuel cell buses in 22 cities across Europe by the early 2020s.
HySecure project: Element is a partner, developing the business case in this study investigating the potential of grid-scale storage of hydrogen in a salt cavern in the North West of England.
H2ME: Element Energy is coordinating the H2ME project, which is supporting the roll-out of hydrogen refueling stations and vehicles across Europe. In the H2ME project Element is also undertaking an analytical role to assess the opportunity for grid balancing from grid connected electrolysers.
14 rue du Vieux Faubourg,
59042 Lille Cedex,
France
| Title | Address | Description |
| --- | --- | --- |
| | 60 Boulevard Saint-Michel, 75005 Paris, France | |
| | Les Levées, 69360 Solaize, France | |
| | Halsbrücker Str. 34, 09599 Freiberg, Germany | |
| | 14 Rue Vieux Faubourg, 59800 Lille, France | |
| | 60550 Verneuil-en-Halatte, France | |
| | S Parade, Weston Point, Runcorn WA7, UK | |
| | 91120 Palaiseau, France | |
| | Immeuble Djinn, 12 Rue Raoul Nordling, 92270 Bois-Colombes, France | |
| | Forusbeen 50, Stavanger, Norway | |
| | 101 Rue du Temple, 75003 Paris, France | |